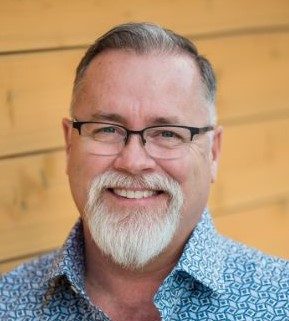 Wade is a certified focusing-oriented therapist, a member of the Focusing Institute in New York, NY, and a certified eye movement desensitization and reprocessing (EMDR) therapist through the EMDR International Association. He was trained at the Justice Institute of British Columbia in the practice of Indigenous/Aboriginal focusing-oriented therapy and trauma-informed practice, and he holds certification along with advanced practice skills and competence in substance-use treatment. Wade is also trained in Levels 1 and 2 of the Gottman couple method, Level 1 and Level 2 of motivational interviewing, Single-Session and One-At-A-Time approaches, and cognitive behavioural and dialectical behavioural therapies. Wade receives ongoing clinical supervision, which is a best practice in the counselling professions.
Wade considers himself a trauma-informed therapist, including an anti-oppression and Rogerian (person-centred) approach, and he has also been employed in the mental health care field for over 25 years with much of his time working with clients who have psychiatric-mental health and addiction-based issues. He holds a masters degree in counselling psychology, and a masters degree in advanced nursing practice mental health.
Wade's areas of treatment interest are extensive and include work with all ages of individuals who experience abandonment; attachment concerns; abuse; addictions; anger; anxiety and panic; burnout; depression; eating disorders; family challenges; health and wellness issues; identity issues; grief and loss; infidelity; 2SLGBTQIAA+ issues; marriage and relationship challenges including mixed orientation relationships; men's issues; parent and youth challenges; posttraumatic stress disorder; issues with self-esteem, suicide, or self-harm; sexual health and identity issues; the survival of sexual assault; perpetration of sexual assault; sexuality issues; and trauma. He also has considerable experience in working with mandated clients.
Wade is an active member of the British Columbia Association of Registered Clinical Counsellors (RCC, registration number 15616). He also holds a Canadian Certified Counsellor (CCC) designation with the Canadian Counselling and Psychotherapy Association (CCC, Registration number 10003356) and a Registered Marriage and Family Therapist (RMFT, Registration number 20171038) designation with the Canadian Association for Marriage and Family Therapy. Wade is also an active member of the British Columbia College of Nurses and Midwives (RN, registration number 848835).
For Wade's fees, click here.